ShipFoto - Best of 2009
A CD containing 150 high quality ship photographs taken in 2009 in locations including the UK, Holland, Belgium, Poland and Istanbul.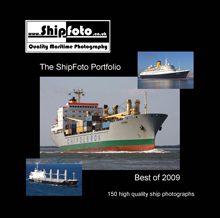 The photographs are stored on the CD in JPEG format allowing the user to browse and store them easily on a computer, print them off on a home printer, or get them printed at any high street photo lab.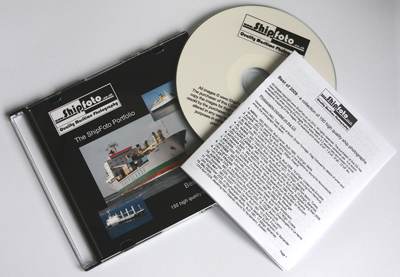 Included with the CD is a small booklet giving basic details about each vessel (Name, IMO, Type of Vessel, Date of Build, Gross Tonnage and Flag) as well as the date and location of each photograph.
The following are a small selection of the featured vessels :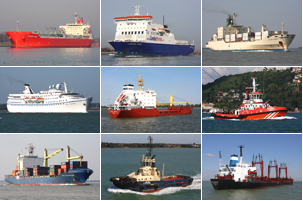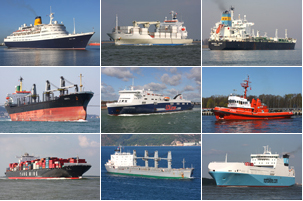 Cruise Ships : Artemis, Black Prince, Celebrity Equinox, Marco Polo, Ocean Majesty, Saga Rose, Saga Ruby, The Aegean Pearl, Ventura.
Ferries : Baltivia, Cenred, Commodore Clipper, Cote D'Albatre.
Bulk Carriers : Abdul, Domina, George Lyras, Golden Kiku, Great Majesty, Kang Huan, Leonid Sobolev, Orhan Ekinci, Stelios B.
Tankers : Antisana Safi, British Integrity, Caroni Plain, Forth Fisher, Giannutri, High Spirit, Krasnodar, Lakatamia, Magpie, Methania, Ocean Accord, Pacific Ruby, Seamullet.
General Cargo Ships : Beluga Function, Ceynowa, Devon, Edmondo, Ibn Sina II, Murat Hacibekiroglu III, OXL Samurai, Pella, Pontica, Radnor, Rama H, Senya.
Container Ships : Al Bahia, Camellia, CMA CGM Fortuna, CSAV Tianjin, El Temerario, Jens Maersk, King Byron, Liverpool Express, Maersk Tukang, MSC Dresden, YM Utility.
Tugs : Ajaks, Fairplay-24, Kurtarma-4, MTS Vengeance, Tenax, Virtus.
Ro-Ros : Auto Bay, Caribbean Highway, Gumel, Maas VIking, Neptune Okeanis, Norcape, Tor Finlandia.
Reefers : Alcazar Carrier, Global Harvest, Royal Klipper, Star Trust.
Plus many, many, more....
Copyright Details
All images included on the CD are copyright www.ShipFoto.co.uk. The purchaser of this CD has been granted permission to print or copy the images for their own personal use. Images may not be distributed to others, altered in any way or used for any commercial purposes without prior written permission from www.ShipFoto.co.uk.
Technical details
All Photographs are taken with a 10 megapixel Canon digital SLR cameras equipped with Canon "L" series professional lenses giving superb colour rendition and sharpness. These cameras produce images with dimensions averaging 3800x2500, allowing large enlargements to be made. Each JPEG file is approximately between 3.3mb to 7.3mb in size.
If printing the images it is recommended that print sizes with a 3:2 aspect ratio are chosen to avoid cropping of the images. for example print sizes 6"x4", 7.5"x5", 9"x6", 12"x8" are recommended.
Note : This is a data CD and will not play on a CD/DVD player.